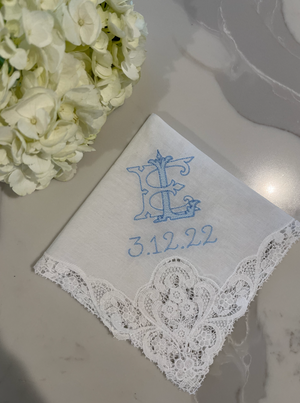 Special Occasions Request Form
Euclid Home is happy to provide custom high-quality embroidery for special events. From cocktail napkins as a perfect drink pairing to personalized linens to compliment your china, we will cater to your every design need! It's our goal to create lasting memorable personalized items for those unforgettable occasions.
Please fillw out the form below and we will be back with you as soon as possible.